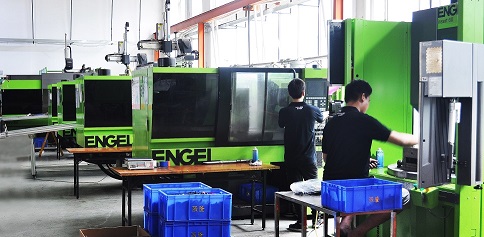 In modern manufacturing, innovation and efficiency go hand in hand. Plastic injection molding has been a cornerstone in producing various components across industries due to its speed, precision, and cost-effectiveness. PEEK (Polyether Ether Ketone) plastic injection molding is a notable player in this arena. This process has gained significant attention for its exceptional properties in injection mold prototyping and low-volume production. This article delves into the advantages of PEEK plastic injection molding, its potential for injection mold prototyping, considerations for plastic injection mold costs, and its role in catering to low-volume production needs.
Advantages of PEEK Plastic Injection Molding:
PEEK is a high-performance thermoplastic material that exhibits a remarkable combination of mechanical, thermal, and chemical properties. Its inherent strength, stiffness, and excellent resistance to heat and chemicals make it an ideal choice for applications where conventional plastics fall short. PEEK plastic injection molding offers several advantages:
Mechanical Strength: PEEK possesses outstanding mechanical properties, including a high tensile strength and modulus. This makes it suitable for producing components that require exceptional load-bearing capabilities, such as structural and aerospace components.
Thermal Stability: PEEK can withstand high temperatures without significantly losing mechanical properties. This thermal stability makes it a prime candidate for components exposed to extreme environments, including those in the automotive and oil and gas industries.
Chemical Resistance: PEEK's resistance to chemicals and solvents is superior to many other plastics. This property makes it valuable for applications in the chemical processing and medical sectors, where exposure to aggressive substances is everyday.
Dimensional Stability: PEEK exhibits minimal dimensional changes even under fluctuating temperatures, ensuring the consistent performance of injection-molded parts over time.
Injection Mold Prototyping: A crucial phase in product development
injection mold prototype is a crucial phase in product development. It allows manufacturers to validate their designs, test different materials, and identify potential issues before committing to large-scale production. PEEK plastic injection molding offers distinct advantages in this context:
Material Testing: PEEK's versatility enables manufacturers to simulate the performance of end-use parts during the prototyping phase. This ensures that the final product will meet the desired specifications and requirements.
Complex Geometries: PEEK's excellent flow properties during injection molding allow for the creation of intricate and complex geometries, essential for prototyping parts with intricate designs.
Fast Iterations: The speed of injection molding, coupled with PEEK's quick cooling rates, enables rapid iterations of prototypes. This accelerates the development timeline and helps bring products to market faster.
Plastic Injection Mold Costs:
While the advantages of PEEK plastic injection molding are numerous, it's essential to consider the plastic injection mold cost associated with the process. Several factors influence the plastic injection mold cost:
The plastic injection mold cost is associated with the process.
Material Cost: PEEK is a premium material with a higher cost than conventional plastics. However, its performance characteristics often justify the investment, especially for applications that demand superior properties.
Addressing Low Volume Production Needs:
In scenarios where mass production is not warranted, such as niche markets or initial product releases, low volume injection mold still has a pivotal role to play:
Customization: Low-volume production often caters to specialized or custom products. PEEK's ability to replicate complex designs and maintain consistent quality suits such applications perfectly.
PEEK plastic injection molding's efficiency reduces lead times, making it an attractive option.
Cost Efficiency: While PEEK may have higher material costs, its injection molding process becomes cost-efficient for low volumes due to reduced setup and labor expenses compared to traditional machining methods.
In conclusion, PEEK plastic injection molding emerges as a versatile and powerful technique in the realm of manufacturing, particularly in injection mold prototyping and low-volume production scenarios. Its exceptional properties, including mechanical strength, thermal stability, and chemical resistance, make it a material of choice for applications across various industries. While initial costs might be higher than conventional plastics, the long-term benefits and performance justify the investment. As technology continues to evolve, PEEK plastic injection molding is poised to drive innovation and shape the future of modern manufacturing.