Australia's Logistics Market to grow at the rate of 4.6 % in the upcoming period between 2022-2026 owing to government policies such as Heavy Vehicle National Law alongside technological innovations such as Real-Time Tracking: Ken Research
History of steady growth alongside a positive future forecast provides Australia's logistics Market increasing confidence & interest of stakeholders, says a report by Ken Research
1. The government of Australia is aiming to establish it as a Logistics Hub by huge investments in the infrastructure and designing National Freight and Supply Chain Strategy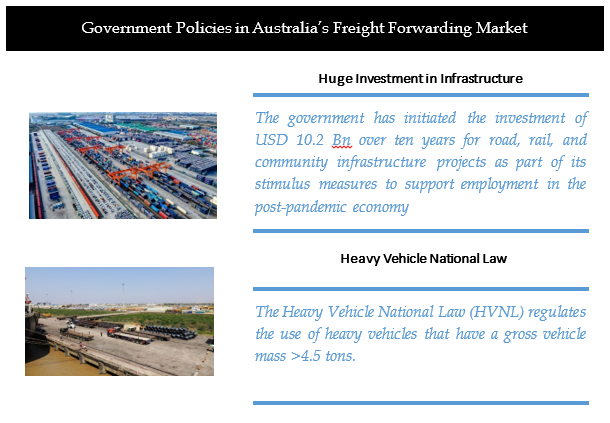 Interested to Know More:-Request for a sample report
The government of Australia is aiming to establish it as a Logistics Hub by huge investments in the infrastructure and designing National Freight and Supply Chain Strategy. Initiatives like National Freight Data Hub and different training packages will help Australia government to achieve the economic growth targets by 2040. Initiatives such as heavy investments in Infrastructure development, Freight Movement Code and Protocol for Domestic Border Controls, Heavy Vehicle National Law and National Freight and Supply Chain Strategy are aimed at enhancing the already improved state of country's Logistics Market.
2."Integrating Technology to market's growth prospects:" With the increasing technological innovations and advancements across the world, logistics sector in Australia is also getting benefitted.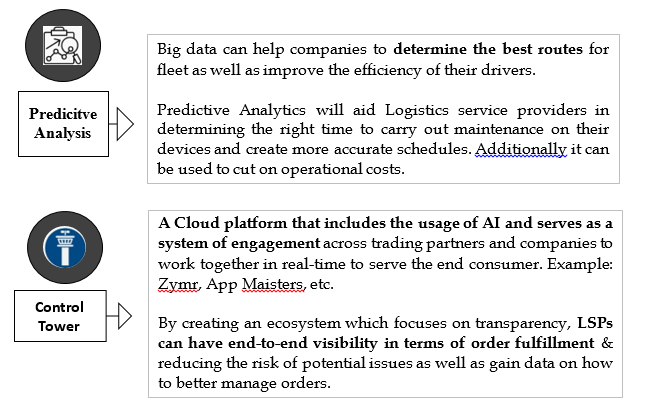 Visit this Link :- Request for custom report
Technology options such as Real Time Tracking, Control Tower, smarter operations & greater service quality serve as a major benefit for Australia's Logistics Market. A major benefit of technologies such as warehouse Management System is that) it further optimizes and accelerates key warehousing tasks by directing receiving, put-away, picking, packing, shipping and space utilization along optimized routes is that they have a large Shipper and Trucker Base and offer services such as Freight Listing, Freight Brokerage and Online Transactions to earn revenue. All in all, technological innovations are anticipated to be inculcated deep into the logistics systems in Australia.
Major Players Mentioned in the Report:
Australia Logistics Market
Lindsay
Wiseway
K&S Corporation
Yusen Logistics
Australia Freight Market
Agility
DHL Express
Nile Logistics
GAC
DSV
Australia warehousing Market
Core Realty
Mc Geez
Cerno
Comercial SA
Bayly
Key Target Audience – Organizations and Entities Who Can Benefit by Subscribing This Report:
E-commerce Companies
Third-Party Logistic Providers
Potential Market Entrants
Freight Forwarding Companies
Warehousing Companies
Cold Storage Companies
Industry Associations
Consulting Agencies
Government Bodies & Regulating Authorities
Time Period Captured in the Report:
Historical Period: 2017-2021
Base Year: 2021
Forecast Period: 2022-2026
For more insights on market intelligence, refer to the link below: –
Australia Logistics Market
https://www.kenresearch.com/industry-reports/australia-logistics-market 
Related Reports By Ken Research:-
USA Logistics Industry Outlook to 2026: "Driven by Government support, E-commerce demand and infrastructure investment in the country
https://www.kenresearch.com/automotive-transportation-and-warehousing/logistics-and-shipping/usa-logistics-industry-outlook-to-2026/596047-100.html
Australia Logistics Market Outlook to 2025- Led by Growth in Road Freight Services and Rising demand for Cold Storage Space
https://www.kenresearch.com/automotive-transportation-and-warehousing/logistics-and-shipping/australia-logistics-market-outlook-to-2025/427141-100.html
Germany E-Commerce Logistics Market Outlook to 2026F- Driven by Rising Online Population, Technological Advancements and Demand for Sustainable Deliveries
https://www.kenresearch.com/automotive-transportation-and-warehousing/logistics-and-shipping/germany-e-commerce-logistics-market-outlook-to-2026/596100-100.html